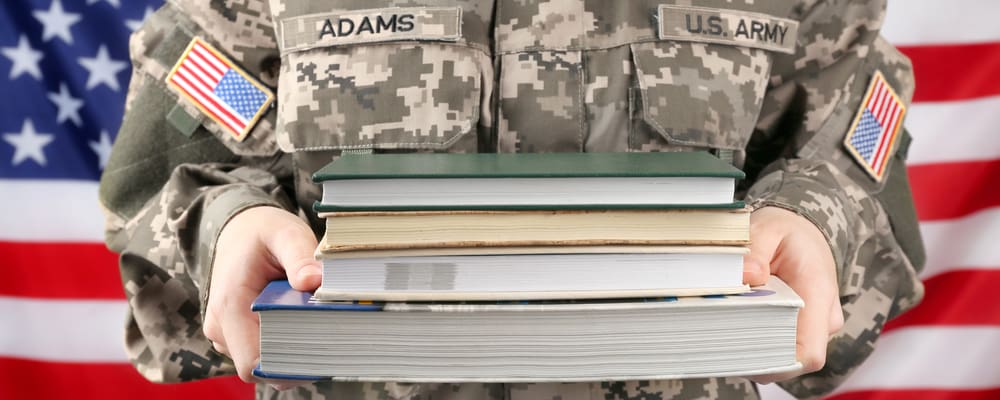 Online colleges and universities are great resources for both active-duty military members and veterans. These colleges and universities can also offer different types of class formats for those who would like options in their education. Hybrid courses are available for those who would enjoy an online experience while occasionally visiting the physical campus on designated days, while fully online programs offer the same quality of education as those attending campus full-time. Active-duty members have the flexibility of completing their schoolwork while maintaining the active-duty military requirements. As veterans' transition from military to civilian life, online colleges and universities also provide a flexible schedule between work and family.

Military members and their families exploring and choosing online colleges and universities should be aware that not all online colleges and universities are equal. Multiple online colleges will accept military members. However, there are some online colleges for military that are specifically "military-friendly".

Military-friendly colleges provide special programs, financial assistance, and family aid to military members and veterans. These programs include the Active Duty GI Bill, Post 9/11 GI Bill, Forever GI Bill, Military Spouse Career Advancement Accounts Program, Yellow Ribbon School Programs, and more. Specific colleges and universities even provide a veteran or active-duty member as a counselor for military member students. Each of these military-friendly colleges or universities provides added assistance to military members going back to school. These added benefits are not limited to government assisted bills. Military-friendly online schools can offer further financial assistance with tuition, room, and board. They are also able to use previous military training and apply them as credits toward a degree and help transfer credits from previous schooling or military experience.

There are many online resources available for veterans and active-duty military members looking to apply with online schools. A great resource is websites that include lists of colleges that are military friendly. These lists are further broken down with a synopsis of the university or college's programs, and the potential programs offered for military members. Best Colleges provides an outstanding and comprehensive list full of resources and guides for military members looking for online schooling. Guide to Online Schools also does a fantastic job laying out military-friendly accredited schools. Their list includes the annual tuition for each university, and also has a "Military-Friendly Scores". The "Military-Friendly Scores" are calculated using 15 different data points from the GI Bills Comparison Tool, which is produced by the US Dept of Veteran Affairs. The site Military Benefits has a very comprehensive list of military-friendly online colleges and universities and breaks them down state-by-state. This perk may be very beneficial for veterans and their families who would like to be able to visit colleges and universities that are local to their current location, and especially for those who may be interested in hybrid courses.

Military members and their families have a lot to consider when choosing an online university or college. There are many benefits available to them above and beyond the bills provided by the military, and online colleges and universities are offering added benefits.